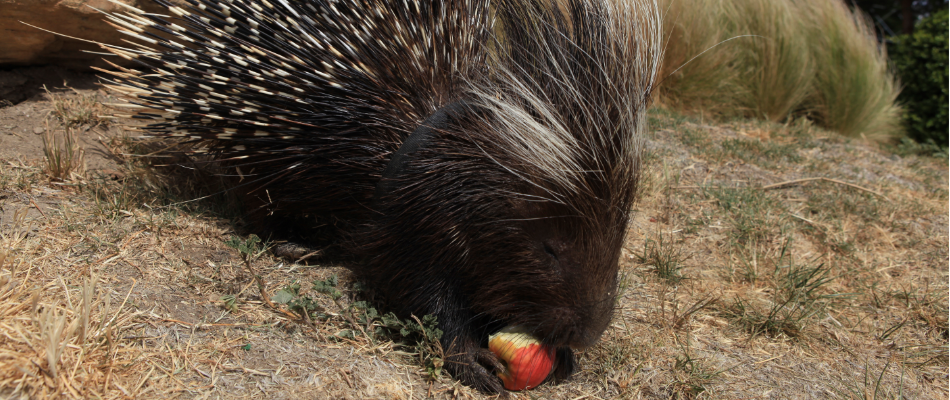 GIVING A WORLDWIDE
VOICE TO WILDLIFE...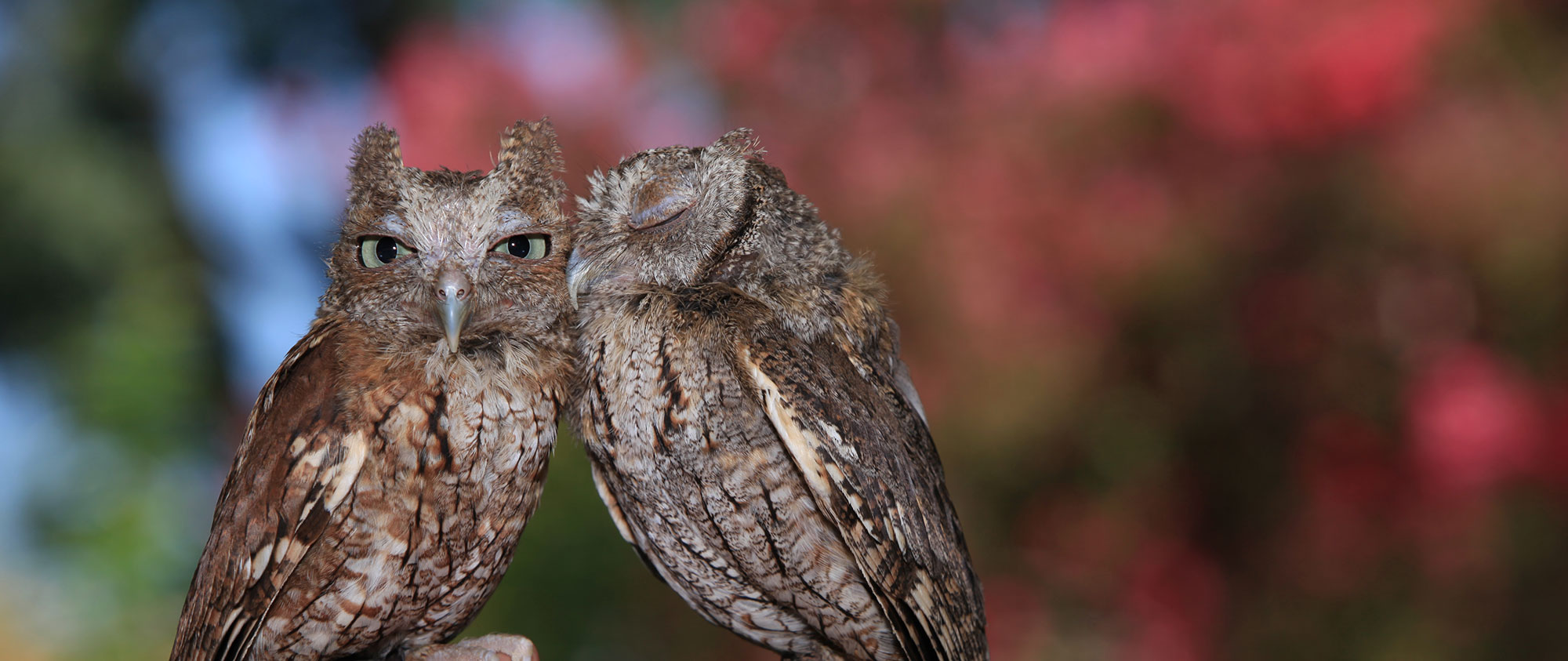 PROVIDING A PERMANENT AND LOVING HOME
FOR DISPLACED WILD AND EXOTIC ANIMALS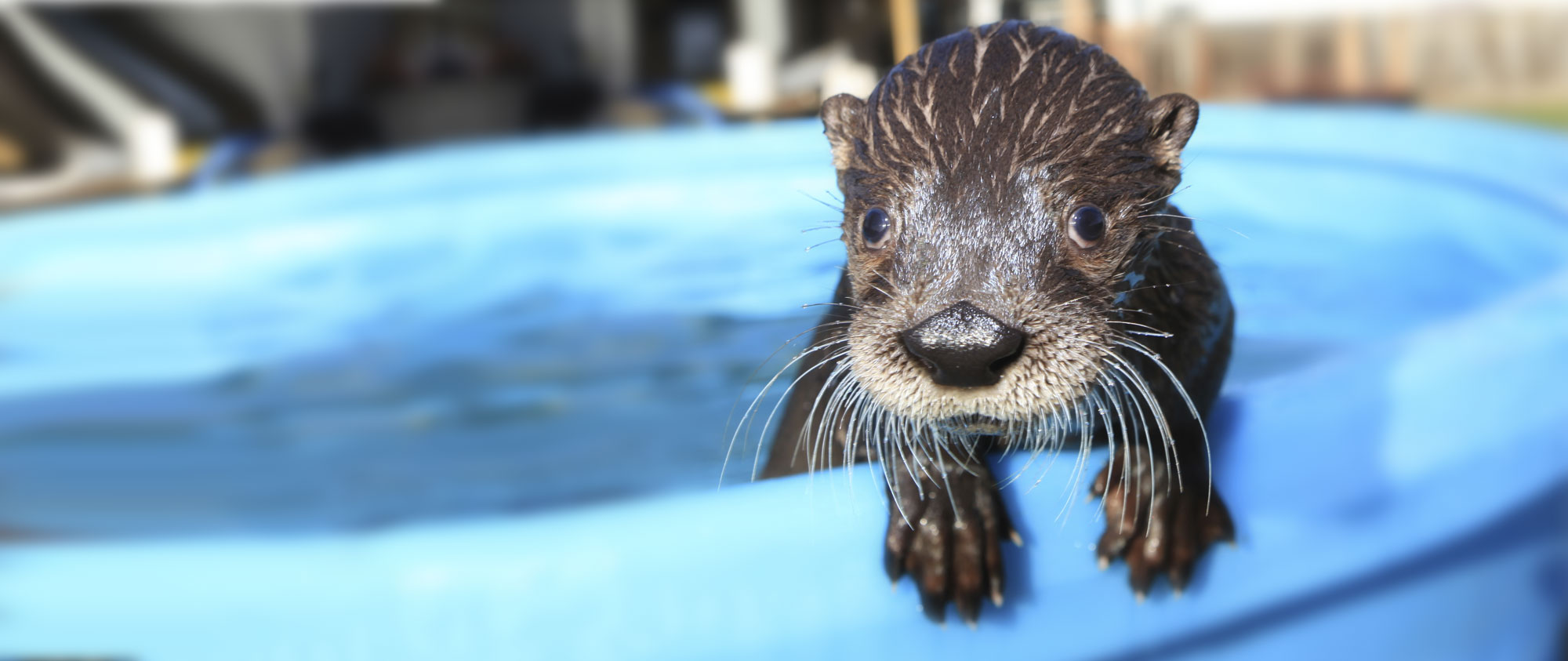 GIVING THEM A SECOND CHANCE AT LIFE

SHARING THESE ANIMAL AMBASSADORS

WITH LEARNERS OF ALL AGES
TO CONNECT THEM
WITH THE WILD WORLD
Welcome to Conservation Ambassadors
Have you ever wanted to cuddle a lemur, play with otters, feed a kangaroo, or see other wildlife from the inside? Well here is your Backstage pass to our rescue zoo.
Conservation Ambassadors is not open to the public, so this is an exclusive opportunity for your family and friends to get an INSIDE LOOK very few ever get to 
experience. 
Conservation Ambassadors brings education and adventure together to create an unforgettable learning experience.
Zoo To You: (805) 391-0604 | Wild Things: (530) 878-2618
Flight. Camera. Action.
Like a lot of businesses, travel is crucial to our success, and we're always looking for ways to get the most out of our travel investment.  Fortunately, American Airlines® supports businesses of all sizes with various travel programs and services, including the Business Extra® program; a complimentary loyalty program that reduces travel costs for small and mid-sized companies while allowing employees to continue to earn their AAdvantage® miles.
We've been a member of Business Extra® since 2012, and the program has allowed us to rescue animals anywhere in the states in need of a permanent, loving home.
Via our association with American, we had the opportunity to be featured in the April 2019 issue of American Way, American's inflight magazine, as well as on BusinessExtra.com/Spotlight
THE REWARDS OF BUSINESS EXTRA POINTS
Joining is free and easy, and there is no annual commitment.  Companies earn one Business Extra point for every $5 spent on employee air travel on American, British Airways, Iberia and select airline partners and redeem those points for flights, upgrades, AAdvantage® elite status and more.
INTERESTED IN BECOMING A BUSINESS EXTRA MEMBER?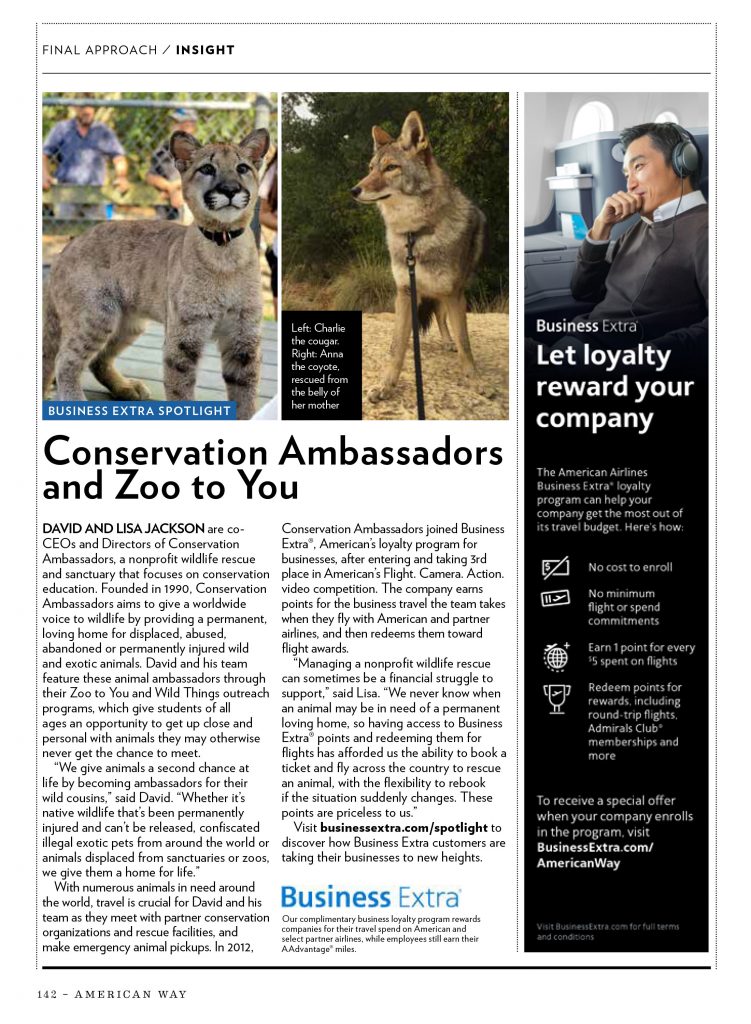 7 News Sydney News Segment